Push pull fixed sodket HRS miniature version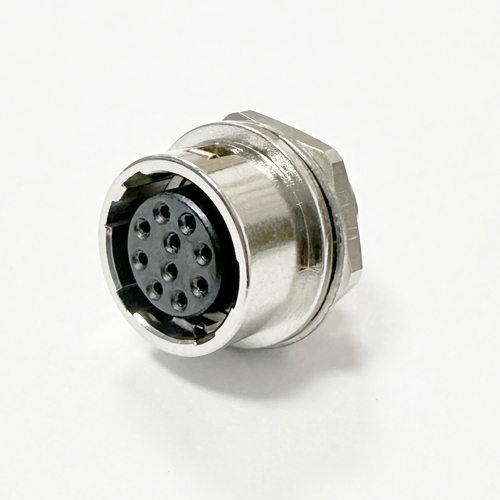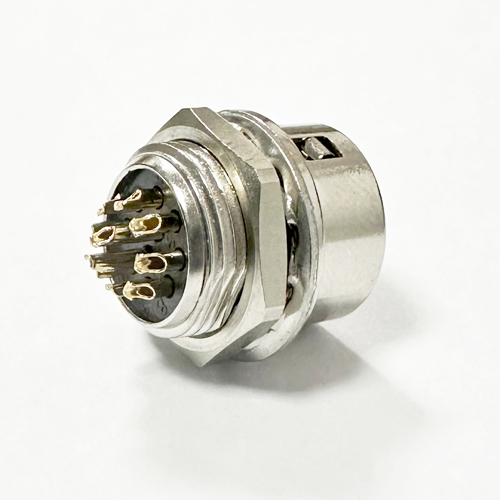 Descriptions:

• Small size – high density
• Simple push-in/ pull-out mating / un-mating
Polarized for correct insertion by a straight push-in movement
Built-in lock release mechanism securely locks mated connectors while allowing quick disconnection by simply pulling on the plug release collar.
• Several mounting number of positions, styles
Number of positions : 4, 6,7,8,10,12
Connectors :Plugs, jacks, receptacles
Terminaltion: Solder contact
• Metal shells
Secure lock between the metal shells provides excellent ground connection required in applications requiring EMI protection
• Applications
CCD cameras, measuring instruments, entertainment centers, medical equipment and other applications requiring use of reliable
small circular connectors.
Specs
Current rating: 1A
Voltage rating: 30 V AC, 42 V DC
Operating temperature range: -25c to +85c
• Insulation resistance:1,000 Mo min. 100 V DC
• Contact resistance: 30 mo max. 1 A DC
● Durability: Contact resistance: 50 mo max.
• Vibration: No electrical discontinuity of 10 μs or longer no damage, cracks or parts dislocation.